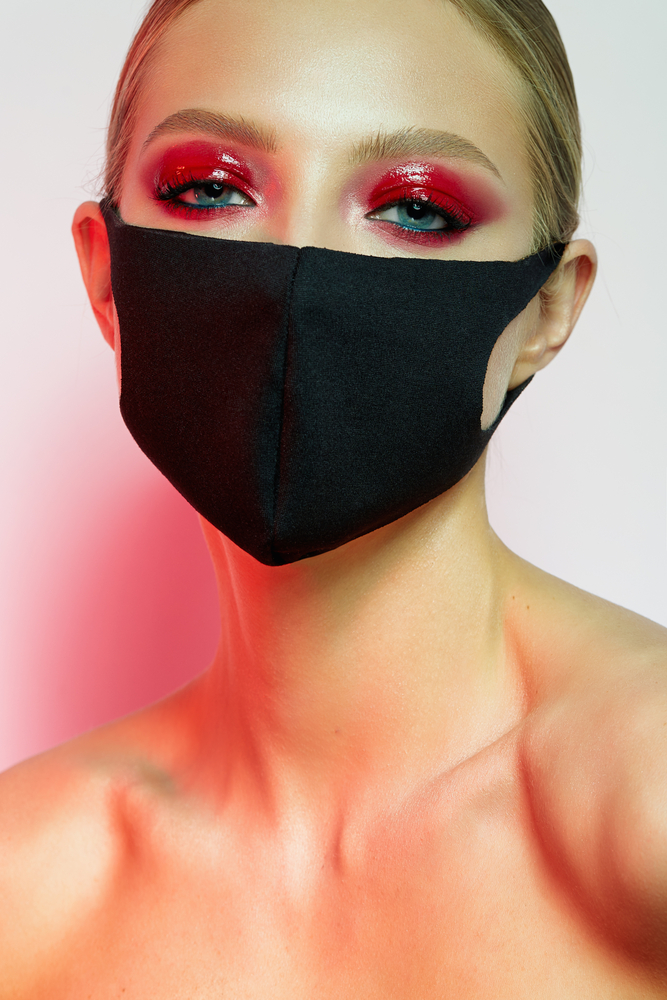 Makeup Tips for Wearing Face Masks
September 16, 2020

With face mask requirements everywhere, most of us are wearing them for hours each day. That has given us a whole new concern for our daily morning routine – what to do about makeup. With much of our face covered all day, we all have new questions about how to look great and take good care of our skin. Fortunately, there are a few easy tips for dealing with makeup while wearing face masks.

You may have noticed that lots of moisture collect during your face mask-wearing as you go about your day. That's how face masks work to slow the spread of COVID-19, by preventing respiratory droplets that come out when you cough, sneeze, laugh, talk – even breathe – from escaping into the air. That's perfect for preventing the virus, but for your skin, it's not so great, because all that moisture can become an issue. 

If you wear your usual makeup under your face mask, such as foundation, powders, and blush, all that moisture will cause your makeup to cake and clog up your pores. When the same thing happens every day, eventually that can irritate your skin to cause rashes or even acne breakouts. 

For now, the best option is to skip most makeup in areas that will be covered by your face mask. This may feel strange since we're all used to wearing full makeup in public, but for now, it's better to hold off on makeup around your mouth, nose, and cheeks.

There is, however, one place where your makeup style can really shine – the eyes! We're seeing a lot more creativity these days with eye makeup, and since your eyes aren't covered by the mask, it's time to have fun with it and really let your personality shine through! Here are a few great ideas you can try that are trending for eye makeup this fall:
Colored eye shadow

. Everyone has black lashes – so why not try something different and use a colored shadow? Experiment with blues, purples, or any fun color for a unique, playful, and pretty look that can even match your outfit. 

Blue shadow

. Speaking of colors, step out of our comfort zone this fall and try some new eye shadow colors for a bold, new look. One of our favorites is smokey blue, which looks great on both the eyelids and as a liner below the bottom lash. 

White eyeliner

. Here's something different to try for your eyes this fall. Instead of going with the "cat-eye" look with black eyeliner, try the same style with white eyeliner. This pairs great with a natural color shadow and can even help your eyes look brighter and more awake, so it's a great look for work.

Floating eyeliner

. Another fun trick to try with your liner is the floating eyeliner look. It's all about applying a wisp of a liner positioned not quite where expected, usually on your eyelid instead of on your lash line. It creates an interesting, geometric look that you can customize however you'd like it.
Inspired? You don't have to completely forego makeup this season – just have a little fun making those eyes really pop. And if you need a full, professional makeup application for a special occasion without a mask-like sitting for formal photos, make an appointment today at Anna's Salon Elite and our experienced makeup artists can help you look fabulous! You can find us at 2616 Brodhead Road in Aliquippa, give us a call at 724.375.8511, or for your convenience, visit our website to book an appointment online.

Tags: anna's salon elite, covid makeup, covid makeup tips, eye makeup, eye makeup tips, eyebrow tinting, makeup, makeup salon, makeup tips, makeup treatment, mask makeup, mask makeup tips