Extensions and Treatment Services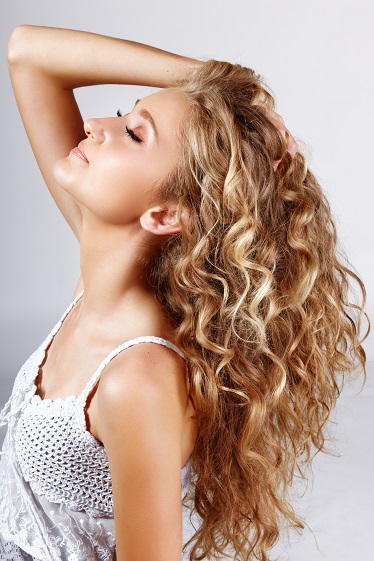 EXTENSIONS & TREATMENTS
Relaxer

$140+

Hair Extensions

Consultation

Full Wrap Perm

$93+

Partial Wrap Perm

$75+

Design Wrap Perm

$150+

Keratin Straightening Treatment

$280+

Spa Conditioning

Starting at $20

Powerdose Conditioning

Starting at $18
Sometimes you and your hair just need a little TLC, and the team here at Anna's Salon Elite has you covered. We offer a full range of conditioning services to help make your hair smooth and silky again by repairing the damage done by chemical processing and heat styling techniques as well as environmental insults like sun, drying winds, salt and chlorine. Our Powerdose and Spa conditioning services will work wonders on all types of hair, and for those of us whose hair requires a bit of gentle persuasion in order to behave, we offer a great Keratin treatment as well as a fantastic Brazilian straightening service. Your hair will be soft, shiny and manageable for weeks to come.
If you're looking to amp up the volume and curl in your style, consider one of our perm options. Our style team offers full and partial wrap perms as well as a specialized custom design wrap. With a design wrap, you get a truly personalized, one-of-a-kind result that matches perfectly with the style you want to achieve.
To instantly change your look by adding length and volume to any style, we proudly offer Babe hair extensions, one the most highly rated products available today. They're available in a huge array of colors and styles to match your needs, and your stylist can help you choose the perfect set. You'll get instant hairstyle gratification that lasts for weeks.