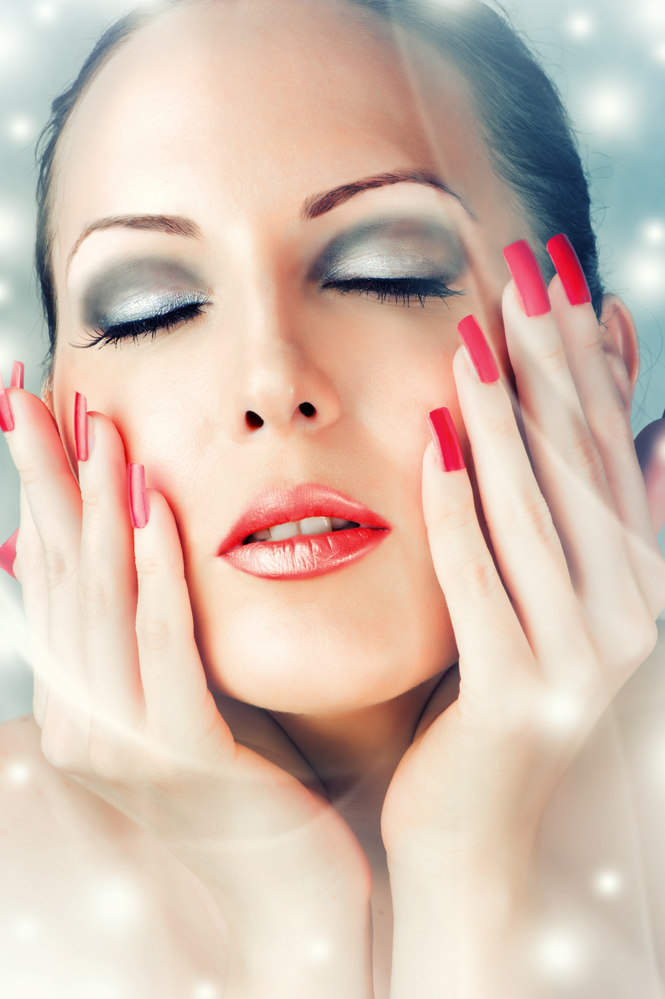 Makeup Tips to Cure the Winter Flakes
February 23, 2018

Although things are starting to warm up, winter will still be around for a few more weeks. You may have noticed that your makeup is starting to look flaky and dry, which is a big problem in colder weather. Here are a few winter makeup tips that can help smooth things out and keep you glowing.

The main problem behind the dry, flaky look is lack of moisture. Constant exposure to cold winds and heated indoor air can rob your skin of its natural oils and give you that dry, uncomfortable feeling. Your moisturizer is always your best friend, but in the winter, it works even harder to keep you looking great. Enhance the moisture by:
Keeping up your regular facial cleansing routine, with a deep moisturizer applied at night

Moisturizing before you get into the shower, to allow it to penetrate deeper

Mixing moisturizer with foundation

Applying moisturizer generously and taking more time to massage it in
Once you've added more moisturizer to your makeup routine, you're on your way to that smooth, healthy glow. The pros have a few more tips for great-looking winter skin:
Choose creams instead of powders. Powders can amplify the dry look.

Apply foundation with a damp makeup sponge rather than by hand. This helps even out your coverage while avoiding too much friction.

If your skin is especially prone to dryness, try mixing a little argan oil into your foundation before applying. This will give you an even, smooth finish that lasts.

Try a liquid highlighter to brighten up your complexion. Again, be sure to apply it with a damp makeup sponge.
And there you have it! With a little extra TLC, you can say goodbye to the flakiness and hello to smooth, beautiful winter skin.

For a professional makeup application, whether for a special occasion or when you just feel like pampering yourself, make an appointment today at Anna's Salon Elite. Our professional makeup artists will give you a fabulous look that complements your individual style. You can find us at 2616 Brodhead Road in Aliquippa, or give us a call on 724.375.8511 to schedule an appointment.

Tags: anna's salon elite, makeup, Makeup Artist, makeup tips