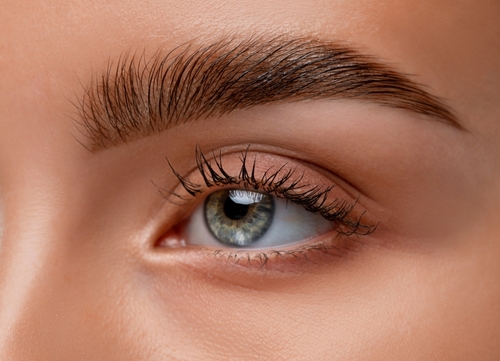 Holiday-Ready in a Blink: Lash & Brow Tinting Services
November 6, 2023

The holiday season is a time of joy, celebration, and making memories with loved ones. But with the hustle and bustle of parties, gatherings, and shopping, it can be challenging to find time for yourself. That's where lash lift & tint, lash tint, and brow tinting services come to the rescue! These services are not only great for getting you holiday-ready in no time but also for helping you look your best without the need for time-consuming makeup routines.

Lash Lift & Tint
Imagine having beautifully lifted and tinted lashes that make your eyes pop without the need for mascara or eyelash curlers. Lash Lift & Tint is a two-in-one service that enhances the appearance of your lashes, giving you a natural yet stunning look. Here's why it's perfect for the holidays:
Time-Saver: With lash lift & tint, you can say goodbye to mascara and lash curling. Your lashes will already have a lifted and darkened appearance, making your eyes look wide awake and vibrant.
Low Maintenance: During the holiday season, you'll have more important things to do than reapplying mascara. Lash lift & tint require minimal maintenance, so you can focus on enjoying your festivities.
Water-Resistant: Whether you're celebrating by the pool or in the snow, you won't have to worry about mascara smudging or running. Lash lift & tint is water-resistant, keeping your lashes looking great in any weather.
Lash Tint
If you prefer to keep your natural lash shape but want to enhance its color, lash tinting is a fantastic option. It's a simple process that dyes your lashes to a shade of your choice, making them appear darker and more defined. Here's why lash tinting is perfect for the holidays:
Bold and Defined Eyes: Darkened lashes create a bold and dramatic look, emphasizing your eyes and making them the focal point of your face.
Time-Efficient: Lash tinting takes a minimal amount of time but yields maximum results. You can step out of the salon with gorgeous, ready-to-go lashes.
Mascara-Free: Just like with lash lift & tint, you can skip mascara when you have your lashes tinted. This means less time spent on makeup, so you can be holiday-ready in a flash.
Brow Tint
Your brows frame your face and play a crucial role in your overall appearance. Brow tinting is a quick and efficient way to define your brows and give them a polished look, perfect for the holiday season. Here's why brow tinting is a holiday essential:
Effortless Definition: Brow tinting adds color and definition to your eyebrows, enhancing their shape and filling in any sparse areas.
No Need for Brow Makeup: With beautifully tinted brows, you can skip the eyebrow pencils and gels, saving you time in your daily makeup routine.
Long-Lasting Results: Brow tinting typically lasts for a few weeks, so you'll enjoy defined brows throughout the holiday season without worrying about touch-ups.
Versatile Looks: Whether you prefer a natural look or bold, statement brows, your brow technician can customize the tint color to match your style.
This holiday season, make the most of your time by indulging in lash lift & tint, lash tint, and brow tinting services. These quick and easy procedures will leave you looking your best without the need for extensive makeup routines.

At Anna's Salon Elite, we are here to help you look and feel your best. Our salon is located at 2616 Brodhead Road, Aliquippa, PA. To book an appointment, call 724-375-8511 or book online. Browse our services, shop online, purchase gift cards, and more on our website.

Tags: anna's salon elite, brow tinting, Lash lift & tint, lash tint, makeup, makeup tips, makeup trends