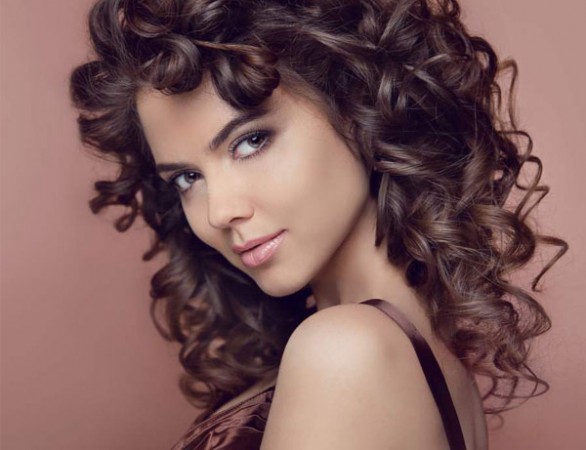 GOT CURLS? GET A PERM!
June 27, 2016

Perms are great for anyone not blessed with wavy hair, but even those lucky few of us with curls to spare sometimes need a little extra attention now and then. We call this a "permanent", but it doesn't really last forever. As your hair continues to grow out, you'll need to return to the salon to keep your new do looking its best. Before taking the plunge, here are a few tips to help you get the best perm possible.

Perms work best on healthy hair. Perms use chemicals that can be hard on hair that isn't as healthy as it could be. Be sure to have a strand test first to make sure your hair is up to the task.

Keep it clean. Before heading out for your perm be sure to use a clarifying shampoo. It will get your hair squeaky clean, and that will help your perm turn out its best.

Blot dry. When your stylist tells you it's safe, you can give your new perm its first wash. Take a little extra time to blot your new curls with the towel rather than rub them. A little TLC will help them maintain their newfound bounce.

Style it easy. Perms are usually easy to maintain especially for people who already had some natural curl. Your new maintenance routine shouldn't be very different. Just use a wide-toothed comb to gently smooth out your new do.

Use the proper conditioner. Anti-frizz conditioners and serums can help keep your curls tangle free. Your stylist can give you advice about which ones to use for either tight or loose curls.

At Anna's Salon Elite, we can help you find the best kind of perm to meet your needs, wants, and hair texture. Every stylist is trained in the latest techniques to ensure your hair looks its best every time! You can call us for an appointment at (724) 375-8511, or simply drop by for a visit at the salon at 2616 Broadhead Road in Aliquippa, PA 15001.