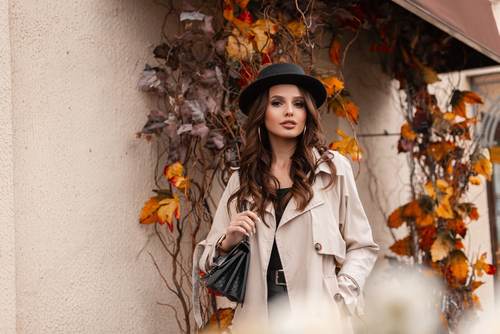 Embrace the Colors of Fall: The Best Hair Colors for the Season
September 13, 2023

As the leaves change and the air turns crisp, it's time to consider a change in your hair color to embrace the beauty of fall. The autumn season brings with it a palette of warm, rich, and inviting hues that can transform your look and match the vibrant scenery outside. To help you choose the perfect fall hair color, we've scoured Anna's Salon Elite for the best products and trends that will have you looking stunning all season long.

Chestnut Brown: The Classic Fall Favorite

Chestnut brown hair is a timeless fall classic that complements nearly every skin tone. It exudes warmth and depth, making it the ideal choice for those who want a subtle yet noticeable change. You can achieve this look with the help of professional hair color products from Anna's Salon Elite. Their range of hair dyes and toners ensures a flawless chestnut brown hue that shines with autumnal charm.

Cinnamon Spice: Add Some Zest to Your Locks

Cinnamon spice hair color is the perfect choice for those looking to add a touch of excitement to their fall look. It combines vibrant red and warm brown undertones, resulting in a color that resembles the rich hue of cinnamon sticks. To achieve this fiery look, Anna's Salon Elite offers a variety of hair coloring products and services, including expert colorists who can help you get the perfect shade.

Honey Blonde: The Perfect Transition from Summer to Fall

If you're not ready to let go of your summer blonde, consider transitioning to a warmer honey blonde shade for fall. It blends seamlessly with the autumn landscape and adds a touch of sunshine to your look. Anna's Salon Elite provides a wide range of blonde hair care products, including shampoos, conditioners, and styling products, to maintain the vibrancy and health of your honey-blonde locks.

Auburn Allure: Deep, Romantic Reds

Auburn hair, with its deep and romantic red tones, is a fall favorite that never goes out of style. It complements fair and medium skin tones beautifully and can be customized to suit your preferences, whether you prefer a light auburn or a more intense, fiery shade. Anna's Salon Elite offers a selection of professional hair coloring products that can help you achieve and maintain your dream auburn hair color.

Rich Espresso: Fall's Perfect Neutral

For those who prefer darker hair shades, rich espresso brown is an excellent choice for fall. It's a versatile color that exudes sophistication and pairs well with autumnal clothing and accessories. You can find top-quality hair coloring products at Anna's Salon Elite to achieve this deep, velvety shade, ensuring your hair looks lustrous and full of life throughout the season.

Tips for Maintaining Your Fall Hair Color
Use sulfate-free shampoos and conditioners to prevent premature color fading.
Invest in color-protecting styling products, such as heat protectants and UV filters.
Schedule regular touch-ups with a professional colorist to maintain the vibrancy of your chosen shade.
Keep your hair hydrated with deep conditioning treatments to combat the drying effects of cooler weather.
This fall, let your hair become a reflection of the season's natural beauty. With the right hair color and proper maintenance, you can enjoy a stunning look that embodies the warmth and charm of autumn. Visit Anna's Salon Elite and explore their range of hair care products and professional services to achieve the perfect fall hair color that suits your style and personality. Embrace the colors of fall and make a bold statement with your hair this season.

No matter which hair color you choose, you can achieve a stunning look without breaking the bank. At Anna's Salon Elite, hair colorists are here to help you look and feel your best. Our salon is located at 2616 Brodhead Road, Aliquippa, PA. To book an appointment, call 724-375-8511 or book online. Browse our services, shop online, purchase gift cards, and more on our website.

Tags: anna's salon elite, fall hair color, fall hair color tips, fall hair color trends, hair care, hair care tips, Hair Color, Hair Color Salon, hair color trends, hair coloring service