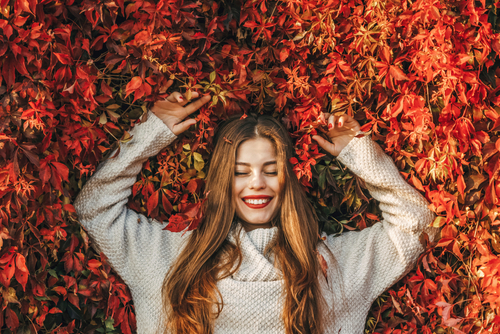 Elevate Your Look for Fall and the Holidays with Hair Extensions
September 22, 2023

As the seasons change and the festive holidays approach, it's the perfect moment to refresh your appearance. Anna's Salon Elite offers an array of hair extension options to help you achieve the gorgeous hair you've been dreaming of for fall and the upcoming celebrations.

Hair Extensions: Transform Your Hairstyle Instantly

Hair extensions have revolutionized the beauty industry, providing a quick and efficient way to change your hairstyle without the wait. At Anna's Salon Elite, we proudly offer Babe hair extensions, known for their exceptional quality and versatility.

Babe Hair Extensions: Our salon features a wide selection of Babe hair extensions available in various colors and styles to suit your unique preferences. Whether you desire added length, volume, or both, our talented stylists are here to guide you in selecting the ideal set. With Babe hair extensions, you can attain the hair of your dreams without the lengthy waiting period.

Benefits of Hair Extensions for Fall and the Holidays:
Instant Transformation: Fall is a season of change, and the holidays are a time for celebration. Hair extensions enable you to achieve your desired hairstyle in a matter of hours, allowing you to look and feel your absolute best for special occasions and gatherings.
Endless Styling Possibilities: Hair extensions provide limitless styling opportunities. You can experiment with different textures, lengths, and colors to complement your fall wardrobe and holiday outfits. Whether you prefer sleek sophistication or voluminous curls, extensions make it all achievable.
Protection Against Seasonal Stress: As the weather turns colder, your natural hair may face exposure to harsh elements that can result in damage. Hair extensions serve as a protective shield, safeguarding your own hair from the drying effects of cold winds and indoor heating.
This fall and holiday season, don't settle for the same old hairstyle. Whether you aspire to attain long, luxurious locks or simply desire to refresh your look, Anna's Salon Elite has the expertise and premium hair extension products to make your hair transformation a reality.

Embrace the convenience and versatility of hair extensions, and step into fall and the holidays with renewed confidence and style. Visit us today to explore the world of hair extensions and elevate your look effortlessly.

At Anna's Salon Elite, we are here to help you look and feel your best. Our salon is located at 2616 Brodhead Road, Aliquippa, PA. To book an appointment, call 724-375-8511 or book online. Browse our services, shop online, purchase gift cards, and more on our website.

Tags: anna's salon elite, fall hair extension, Hair care service, hair extension benefits, hair extension options, hair extension tips, Hair Salon, hairstyle trends, hairstyles