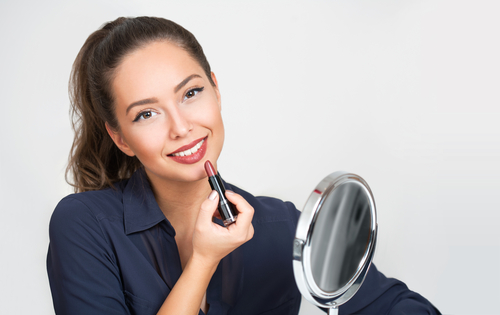 2023 Makeup Trends: Glam on a Budget with Anna's Salon Elite
September 8, 2023

In the ever-evolving world of beauty, makeup trends come and go faster than the seasons change. At Anna's Salon Elite, we believe that everyone deserves to look and feel glamorous, and you don't have to break the bank to achieve it. Whether you're a makeup pro or just starting, we've got you covered with tips to look stunning on a budget, whether you DIY or make an appointment with our talented makeup artists.

The Flawless Skin Look

The "no-makeup" makeup trend continues to dominate the beauty scene this year. Achieving that flawless, natural skin look is all about enhancing your features without overdoing it. Start with a good skincare routine to keep your skin healthy and glowing. Then, invest in a high-quality foundation that matches your skin tone. At Anna's Salon Elite, our makeup artists can help you find the perfect shade and teach you how to apply it for a seamless finish.

Bold Eyes and Brows

2023 is the year to go big with your eyes and brows. Dramatic eyeshadows, bold eyeliner, and statement brows are all the rage. If you're doing it yourself, experiment with vibrant eyeshadow colors and graphic liner styles. Don't forget to fill in your brows for that added intensity. For those seeking professional help, our makeup artists specialize in creating eye-catching eye looks that will make your peepers pop.

Kissable Lips

Lip trends are leaning towards both ends of the spectrum this year. On one hand, we have the return of the classic red lip, a timeless statement that never goes out of style. On the other, soft, matte nude lips are also making waves. At Anna's Salon Elite, we offer a wide range of lip products, from bold reds to subtle nudes, to help you achieve the perfect pout.

Glowing Cheeks

A healthy, radiant complexion is always in style. To get that coveted glow, invest in a good highlighter and blush combo. A little shimmer on the high points of your face can make all the difference. Our makeup artists can show you the best techniques for applying highlighter to achieve that ethereal, lit-from-within look.

Glitter and Glam

If you're looking to make a statement, don't shy away from glitter and shimmer. Glittery eyeshadows, metallic lipsticks, and sparkling highlighters are perfect for adding some extra pizzazz to your makeup look. You can experiment with glitter at home or let our makeup artists create a dazzling look for a special occasion.

Tips for Glam on a Budget
Shop smart: Look for affordable, high-quality makeup brands and products. Drugstore brands often offer excellent options that won't break the bank.
Invest in versatile products: Choose makeup items that serve multiple purposes, like lipstick that can double as a blush or eyeshadow.
Learn from tutorials: There are countless makeup tutorials available online that can help you master different makeup techniques without spending a fortune.
DIY and consult professionals: While doing your makeup at home can save money, booking an appointment with our makeup artists at Anna's Salon Elite can be a treat for special occasions when you want a flawless, professional look.
Whether you're a makeup enthusiast or a beginner, you can achieve a stunning look without breaking the bank. At Anna's Salon Elite, our makeup artists are here to help you look and feel your best, whether you choose to DIY or book an appointment. Our salon is located at 2616 Brodhead Road, Aliquippa, PA. To book an appointment, call 724-375-8511 or book online. Browse our services, shop online, purchase gift cards, and more on our website.

Tags: anna's salon elite, makeup, Makeup Artist, makeup tips, makeup trends, Skin Care, Skin Care Tips